Kristin Naujokat & Emese Bodolay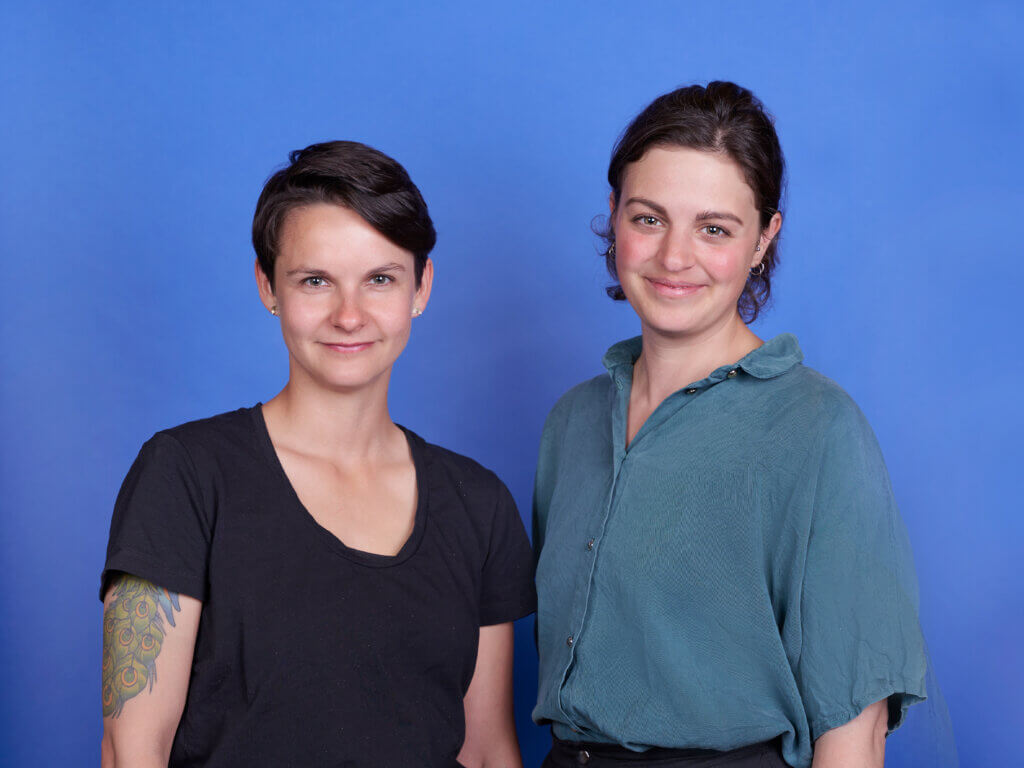 Together with the artist collective Anna Kpok, Emese Bodolay has been working on the (temporary) formation of communities since 2009. In the joint productions, she pursues her interests in the aesthetics of pop culture and fine arts in the conception and implementation of the equipment and the stage design. Most recently for the interactive installation Surrounded by things, for which she set up four rooms in 1990s video clip style. Or for Anna Kpok's contribution to the exhibition at "Droste Digital", for which she designed a shadow mobile from the handwriting of Annette von Droste Hülshoff on the attic of Hülshoff Castle, where visitors are invited to fill it up themselves over time. Emese Bodolay has been developing interactive theater projects in schools since 2018 and is actively involved in mediation and teaching; Since September '21 she has been a scholarship holder of the certificate course "Artistic Intervention in Cultural Education" (University of Hildesheim) and from '23 she has been a lecturer at the LAG Spiel und Theater Berlin. She is currently organizing and curating the &Friends visitor program of the FESTIVALFRIENDS network for the PAF Berlin.


Kristin Naujokat oscillates between art and education. Anna Kpok has been responsible for dramaturgy, performer work, production management and game development since the collective was founded. She works with Anna on complex game designs, on questions of social coexistence and scenic arrangements that deal with an alternative present. After her studies, she familiarized herself with educational topics and has meanwhile worked for a large private foundation. She then worked for several years for the nationwide program "Kreativpotentiale" and is thus networked with actors in school administration and cultural education throughout Germany. Kristin is currently working as a freelance production manager, dramaturge, project developer, workshop leader and moderator. She is still involved in the field of cultural education and school, gives workshops for teachers, artists and other interested people and shares her experiences and expertise in the field of school networking, digitization and aesthetic methods in the classroom.