EUROPEFICTION ACADEMY
Europe is in crisis. Covid19 crisis, environmental crisis, global warming, migrations, the fear of a large economical crisis, terrorism. From a more EU transversal perspective, the ensemble suffers from a crisis of democratic participation from the citizens in relation to nationalist tensions and distrust towards the EU project.
According to the late 2019 EU Eurobarometer annual survey done before the Cov crisis, the majority of Europeans think their voices don't count: it's a +11% pts compared to the previous survey. More specifically, for youth, the EU context is also complicated to travel, to enter a working life, to bring a contribution to society and be confronted to a risk of international conflicts.
The European youth has voted significantly more at the 2019 elections (+12% pts compared to 2014, Eurobarometer). They put the economy, climate change, human rights and democracy at their expectations to be addressed by the EU. Unlike Europeans in general, they have the feeling that their voices may count.
But how can they bring these voices forward? Which spaces do they need for expressions of opinions, future fears and visions? After two years of working together on the project of Europefiction, the Europefiction Academy is a next step to strengthen the partnerships
between the co-working theatres, their local networks and to reflect on innovative methods in collaboration between the professional group leaders, talented ex-participants and students from a variety of theatre minded studies. With this academy ten theatres from six different European countries want to develop new artistic and communicative strategies to convey the value of a democratic future with an interplay of political issues and art to a wide professional public of formal and non-formal youth-education. For the stakeholders of the cultural sector working with youngsters, the situation today makes plans very difficult to elaborate. If you think about Art companies, NGOs involving young active citizens, youth organisations, universities and schools developing informal artistic workshops for volunteers, you may consider that their usual activities with youth groups are not possible anymore in most of the EU countries. They need alternative options: artistic workflows for groups that may be flexible enough to keep their quality even if the sanitary situation is tough.
Intellectual Outputs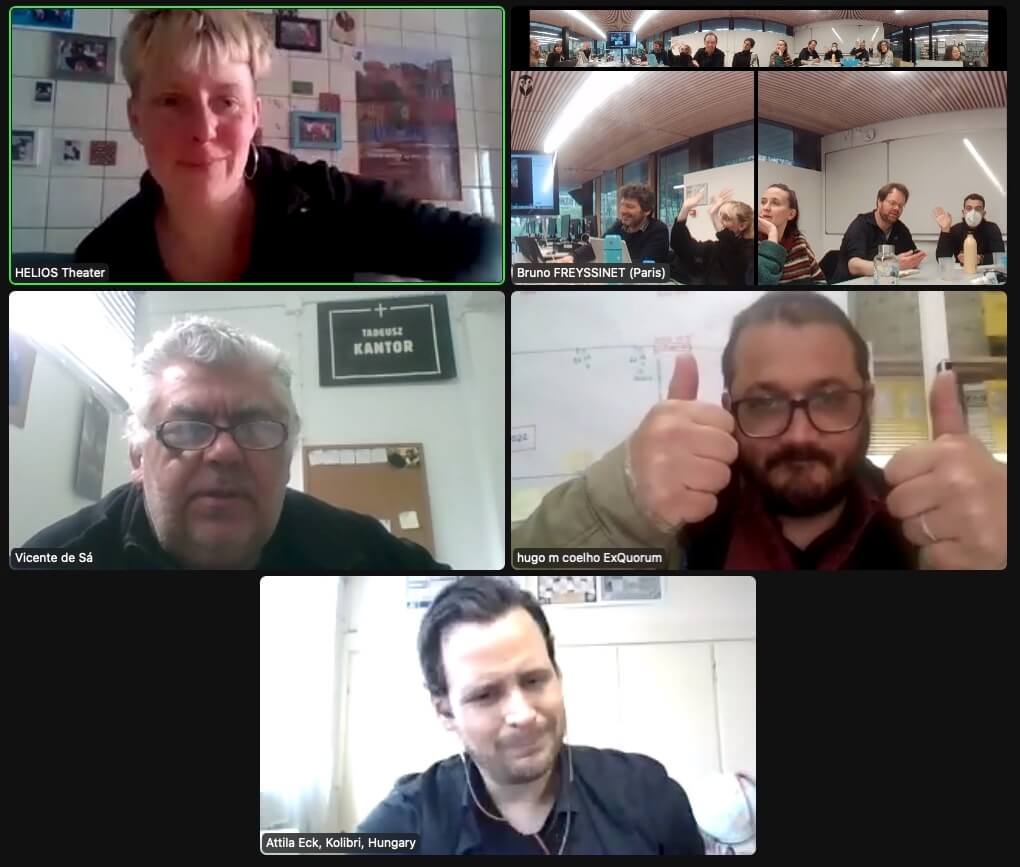 We are working on a total of six IOs (Intellectual Outputs), which on the one hand deal with the digital aspect of communication and creative, artistic work and create a structure for them. On the other hand we work on IOs in the analogue world. All with different approaches and themes.
Learning Training Teaching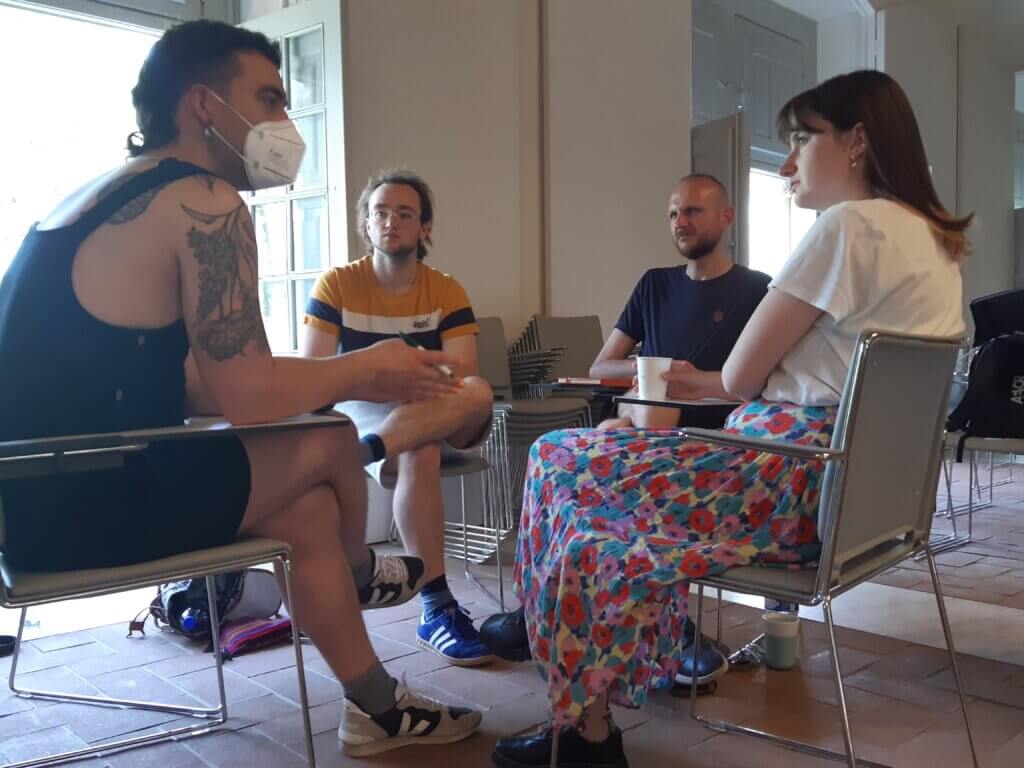 Four times a year, young participants from the partnertheatres and theatre educators meet to test and train the findings of the intellectual outputs in real labaratories.

International Partner Meetings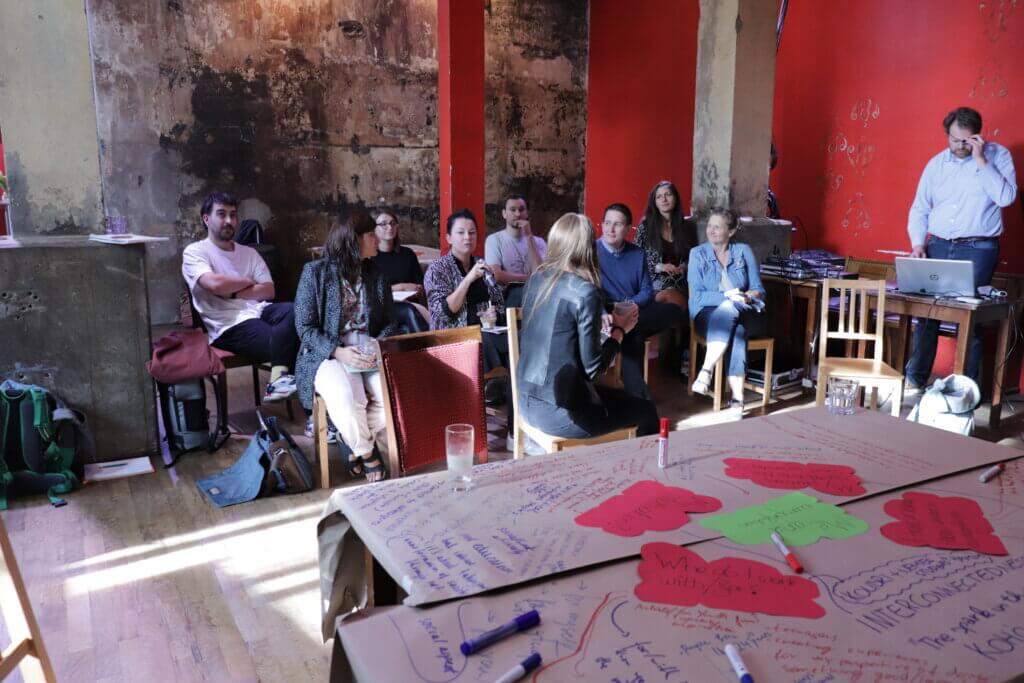 The project managers meet twice a year to discuss the current state of affairs, overheads and finances.