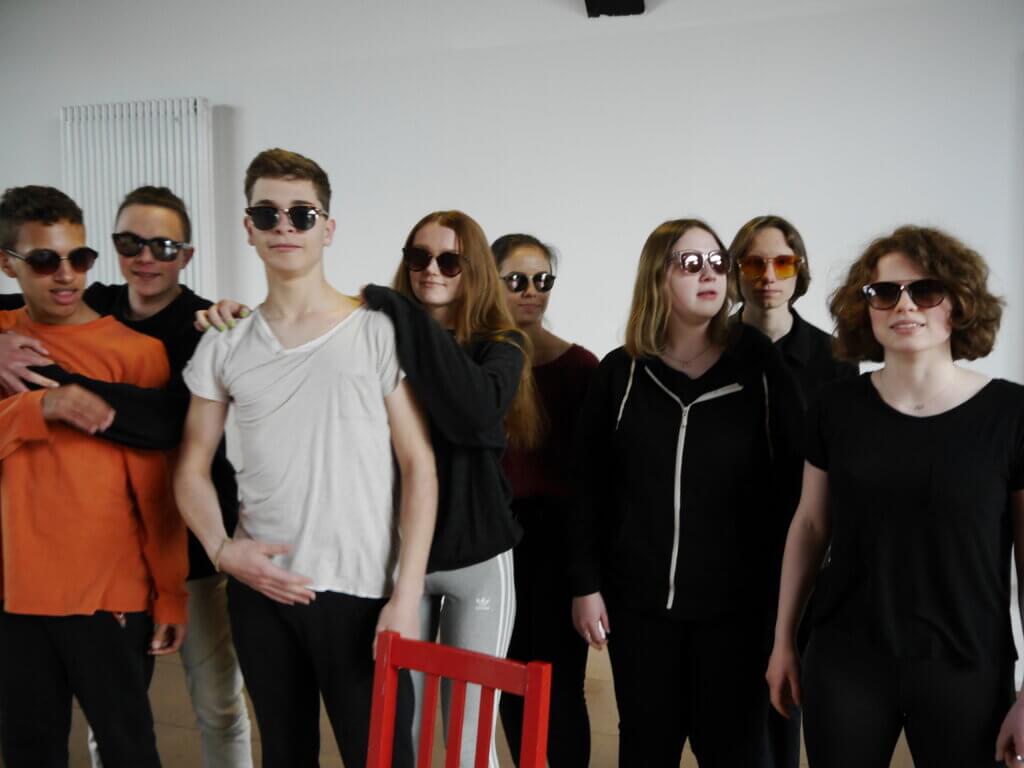 HELIOS Theater is an independent theatre company with a children's theatre house in the city of Hamm. It was founded in Cologne in 1989 and moved to Hamm in 1997. In the interdisciplinary ensemble, artists from the fields of acting, directing, puppetry, music and visual arts work together. They create new performances and present the repertoire of currently eight productions locally and internationally. Barbara Kölling as a director and Michael Lurse as a performer form the artistic direction of the theatre. Besides producing professional performances for young audiences, HELIOS Theater maintains a continuous work with children and young people in different groups and projects. In 2008, it created the regional youth art project «pottfiction» together with partner theatres from the Ruhr Area. First conceived in the frame of the cultural capital RUHR.2010, the project was taken up and kept up until it became the international youth art project «europefiction» in 2018. In 2002, the HELIOS Theater founded «hellwach», the international theatre festival for young audiences in the Hellweg region. The festival takes place in Hamm and several partner towns of the region biennially and has been established as an important festival for contemporary theatre for young audiences.
One important field of research for HELIOS Theater is the «Theatre for the Very Young», for children from the age of 2. Since 2005, the ensemble has created productions such as «WOODBEAT» and «H2O» that have toured the world. The special artistic approach and the intensive research have led to a deeper understanding of theatre means such as materials, music and performance. HELIOS Theater was the German partner in the EU-funded international «small size» projects (2006-2018) and is currently working in the European research project «MAPPING» (2018-2023). The theatre has received several awards for its productions and its overall concept, including the ASSITEJ Award by ASSITEJ Germany (2009) and the Theatre Award of the Federal Republic of Germany (2019). The HELIOS Theater is joining the europefiction Academy with its experience in the work with natural and processed materials. Working with young people on these holds a lot of possibilities in the context of climate change and sustainability.
Why are you taking part in europefiction?
europefiction is a beautiful way to get in touch with young people from your own town and from other countries.
Once a week we meet in our group. europefiction means being here, feeling like myself in the theatre family, having fun and forgetting about everyday life – while learning and talking about the world, society and how we can shape it.
It is a great mixture of art and political work. ("Somehow, I didn't expect political topics to be so interesting.") All the different views on politics and in different political systems are reframing our artistic approaches and statements…!
What kind of Europe would you like to live in?
We want to live in a free and peaceful Europe with open borders and open minds for minorities and people with different beliefs. A Europe that finds a common direction for big and difficult problems. …and a Europe that has weaker right wing political parties.
Which topic are you working on? Why is this an important concern to Europe?
Our topic is 'Solidarity'. In a way, it is the essence of the European Union. Many different countries coming together to gain and give each other strength and to have each other's back. Solidarity should be important not only towards the member states of the European Union and the EU citizens, but also to people who move here from other countries, especially if they seek refuge.
HELIOS Theater Hamm is an independent theatre with a children's theatre house in Hamm, where the ensemble creates performances and presents its repertoire. Directed by Barbara Kölling, it works on topics, dramatizes narrations and explores materials. The theatre pedagogues of HELIOS Theater develop theatre performances with three children's and youth ensembles.